SKUT x DJ CALEEB
The WANDERLUST Collection
THE SKUT SHOP PRESENTS
The EDEN Collection
THE SKUT SHOP PRESENTS
The CITY Collection
THE SKUT SHOP PRESENTS
The SKUT ARCH Collection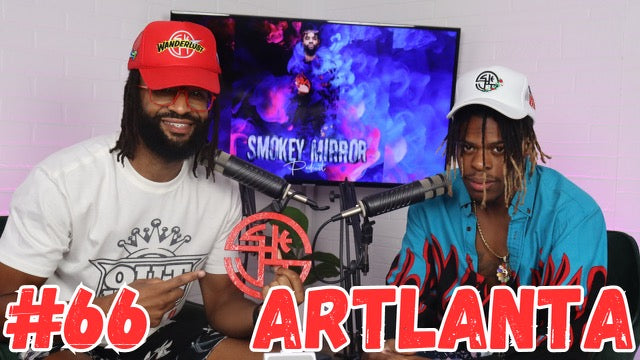 SKUT x ARTLANTA
JOURNEY TO ARTLANTA
Explore ARTLANTA's evolution on the Smokey Mirror Podcast: from local Atlanta roots to global impact, transforming luxury cars into canvases, producing hit music, and cultivating the vibrant ART BEAST community throughout.
SKUT x JAKE PAUL
BS w/ Jake paul (Episiode 6)
Jake Paul (Boxer, Influencer) wearing The EDEN Trucker Hat in White on his show BS with Jake Paul.
WHAT IS SKUT?
Channeling the ethos of Spreading Knowledge Using Truth, we offer a conscious and intentional approach to streetwear fashion. Our name isn't just an acronym; it's our philosophy.
Experience fashion that transcends aesthetics with meaning. The SKUT emblem uniquely blends symbols representing Wealth, Prosperity, and Fortune with the abbreviations of our core tenets: Strength, Knowledge, Unity, and Truth.
As a leading name in the streetwear industry, our conscious designs cater to those who seek more than just trends – we offer a movement, a statement, a mantra: Be Better.
Join us in redefining streetwear.
THE SKUT EMBLEM
Inspired by ancient symbols of wealth, prosperity, and fortune, repurposed for the now.
It's not just an emblem; it's energy.
WEALTH
Beyond money - legacies that grow with time.
PROSPERITY
More than fashion, it's ascending narratives.
FORTUNE
Wear SKUT, channel serendipitous energy.