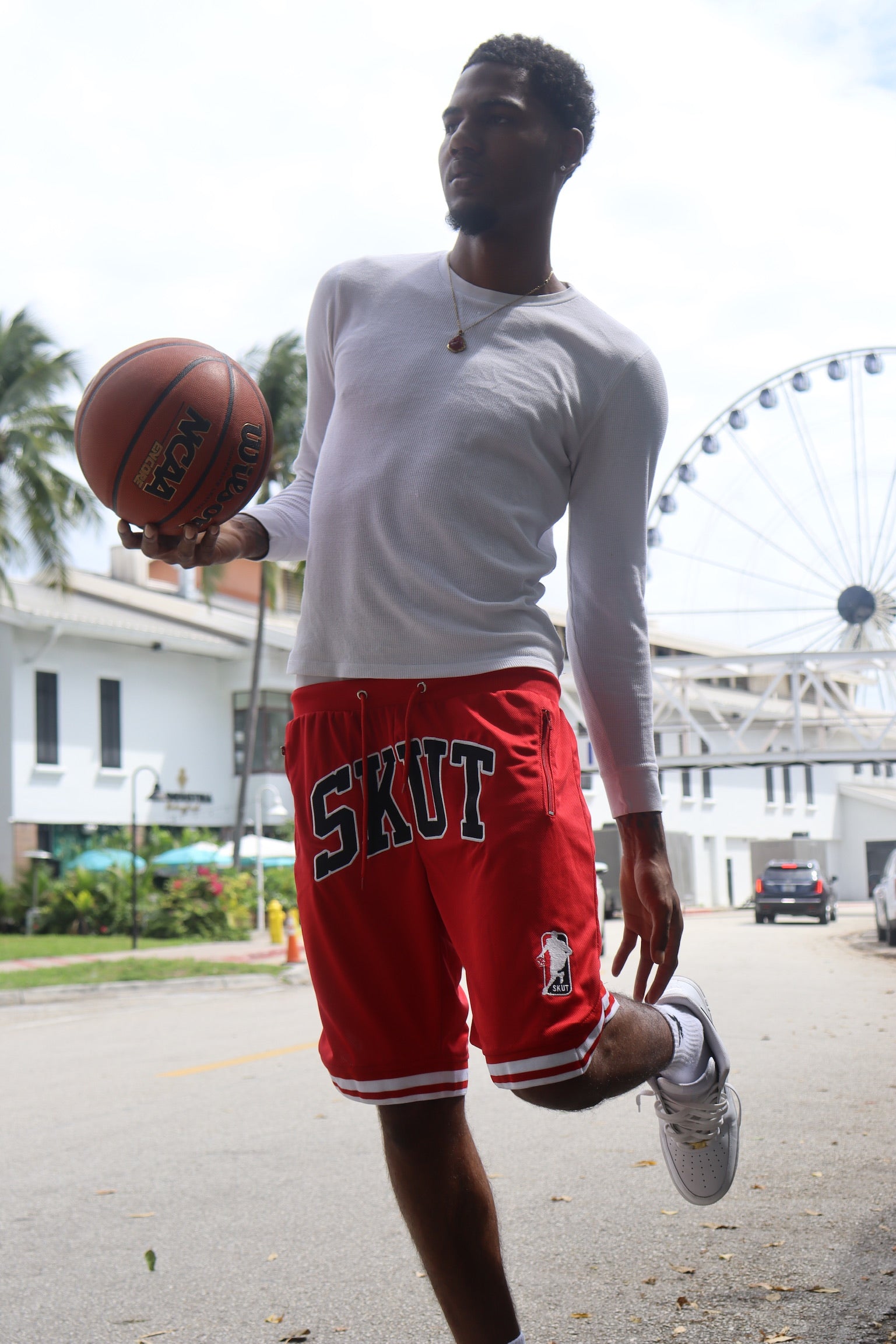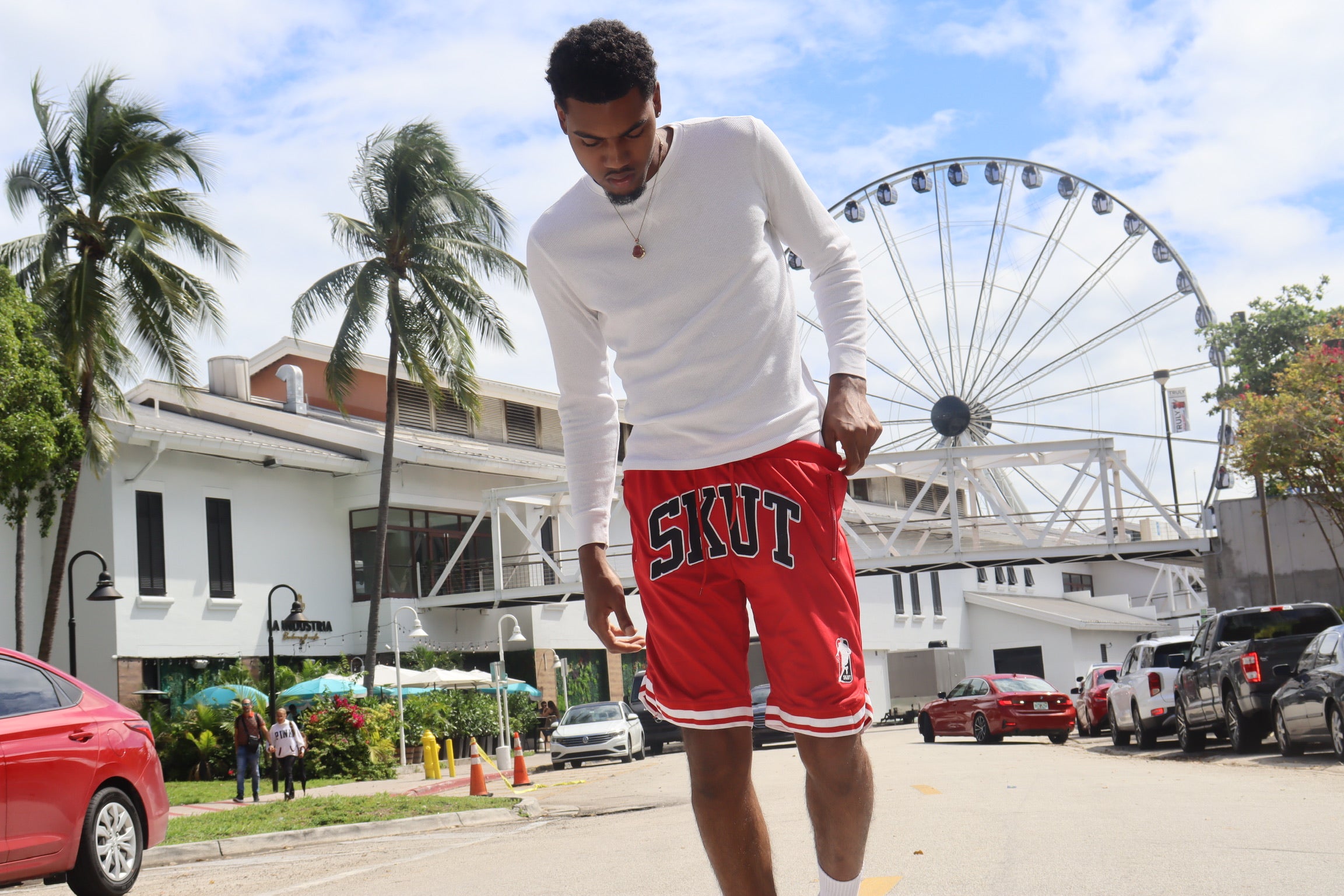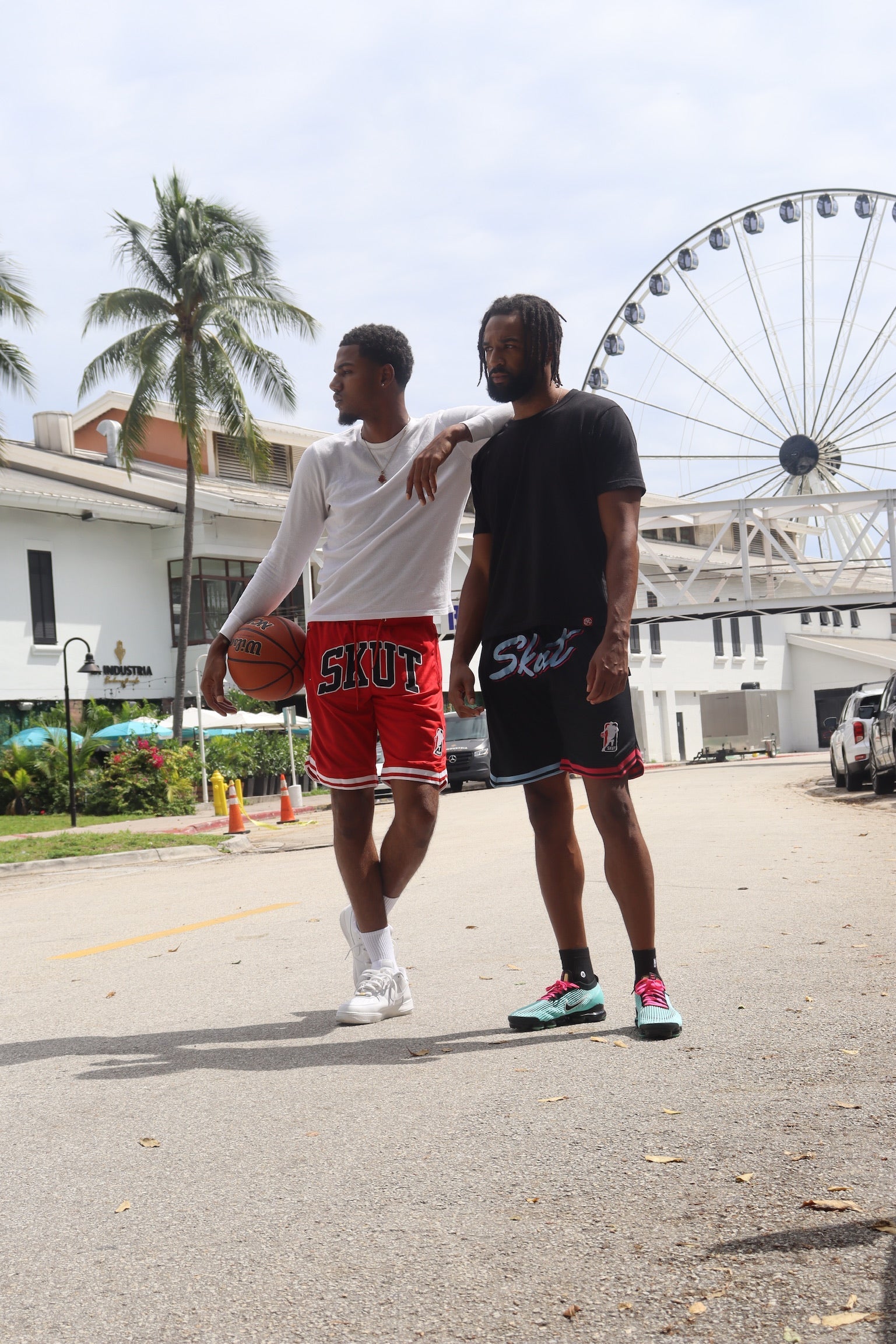 Iconic NBA vibes meet SKUT's signature ethos. Every item is a canvas of city spirit, bearing the SKUT touch. Experience the intersection of urban identity and hardwood legends.
Above-the-knee cut:  draped in Chicago Bulls-inspired red mesh and pristine white trim, contrasted by sleek black SKUT embroidery. A tribute to the Windy City's legendary courts and fervor.

Secure zipper pockets: A stylish fusion of form and function, ensuring your essentials stay put during any escapade. Elevate every move; it's where fashion meets sense.
The model is 6'2″ wearing a size medium.